ESO Housing System will be Introduced Next Year
eos4gold
Date: Dec/14/16 04:31:48
Views: 1032
Another exciting news for ESO players! ESO's player housing system, homestead is coming in February 2017. When it is launched, you will be able to pick your wanted home and decorative items to personalize your home. ESO officially posted an announcement with details.
It is said that, "Homestead, included free with ESO's next major game update, introduces the long-anticipated player housing system. It also includes furniture crafting and robust home decoration options. With nearly 40 unique homes to choose from and over 2,000 individual decorative and furniture options to make each home truly unique, Homestead will allow you to make Tamriel your own like never before.L
You can begin your journey as a proud Tamriel homeowner when Homestead launches on PC/Mac, Xbox One, and PlayStation 4 in February, 2017. If you play ESO on PC/Mac and would like to help us test Homestead, you'll get your chance to join us on the ESO PTS (Public Test Server) in January."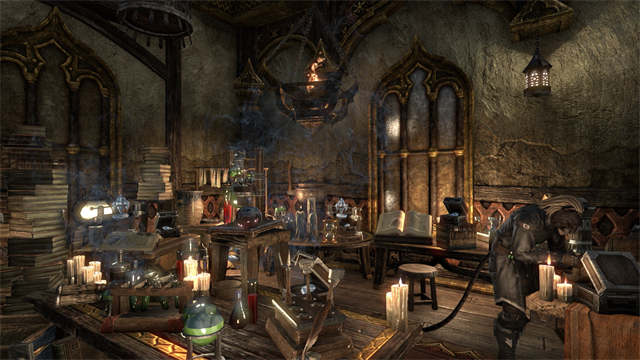 Content of the Update
Home Ownership in Tamriel
Purchasing a Home
Decorating & Furniture Crafting
Additional Details
All the content can be done once the housing syatem is online. First, " After completing the Homestead tutorial quest, you'll be given your first home: a modest room at a local inn. When you're ready to expand, additional homes ranging from a cozy tree home in Greenshade to a charming villa in Malabal Tor to a sprawling manor estate in The Rift are available across Tamriel." Then there are two ways you can buy homes in Homestead. Next is decoration. "Homestead introduces over 2,000 unique decorative and furniture items which you can use to personalize your homes. You can fill your home with furnishings that include (but are not limited to) tables and chairs, chests, armoires, beds, bars, and counters." By the way, there are also a few additional tidbits added.
More details you can check in the ESO official site. What do you think of the update? Is it interesting? Do you still play the game and wait for this update? If you do, hold on and enjoy the game. If you don't farm enough eso gold, then you can get cheap eso gold on our website. Additionally, you can do the power leveling here too. Follow us to get more discounts.