The Successes Cover Subjects Of Madden 18: Madden Classic Athletes
eos4gold
Date: Nov/08/17 16:55:44
Views: 1289
Speaking of Madden cover, let's take look back on Madden classic cover athletes. For instance, Madden 13, former Lions wide receiver Calvin Johnson, he is also NFL single-season receiving yards record, Madden 15, first-team all-pro, Seahawks defensive back Richard Sherman. This year's Madden 18, Tom Brady, he think that cover is a great honor for him. Today, we can see together the successes cover subjects of Madden 18.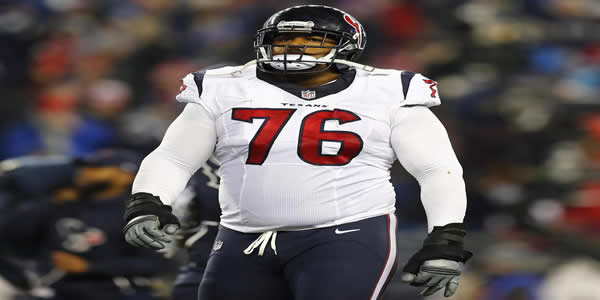 Garrison Hearst, 1998: Hearst actually had a breakout season after he appeared on the cover, rushing for 1,570 yards and seven touchdowns
Daunte Culpepper, 2001: After a 33-touchdown season in 2000, Culpepper played in just 11 games during his Madden cover year, throwing for 14 touchdowns and 13 interceptions before missing the Vikings' last five games with a knee injury.
Marshall Faulk, 2002: Faulk made the Madden cover after rushing for at least 1,000 yards in seven of his first eight NFL seasons.
Michael Vick, 2003: Vick suffered a fractured fibula during a Falcons preseason game and missed Atlanta's first 11 regular season games.
Donovan McNabb, 2005: McNabb was named NFL player of the month for September in 2005, but a sports hernia and thumb injury limited him to just nine games.
Shaun Alexander, 2006: After signing the biggest running back contract in NFL history and landing the Madden cover, Alexander broke his left foot in Week 3.
Vince Young, 2007: One season after being named NFL rookie of the year, Young started 15 games and helped lead the Titans to the playoffs.
Peyton Hillis, 2011: If there's a cover boy for the Madden Curse, it's Hillis, who followed a 1,177-yard, 11-touchdown season in 2010 with an injury-laden 2011 and a steady decline after that.
More previous Madden's cover details, source from here. To buy madden 18 coins we are your best choice for our fast delivery and safe trade system. 90% of the madden 18 coins and madden mobile coins will be delivered within 5 minutes.